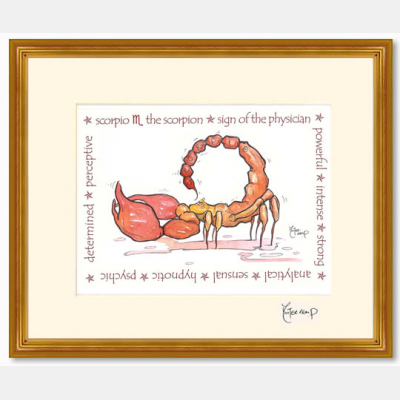 Product Code: FAD11
Price: £28.00
Dimensions: 31 x 27cm


"A framed card with a signed mount. Frame is gilt, width 1.5cm."

A great gift, a great way to decorate a room tastefully, with humour and at a reasonable price.

This comes in a gilt frame, width 1.5cm, glazed and with a mount (matt) signed individually by Minter-Kemp.